Audio visual: an element of final installation 'Hidden Interiors'
The continual reversed looping of the audio visual is projected across the internal structures of the exhibition space.
A muslin and resin hanging sculpture is placed in front of the moving projection,its own physicality casting a shadow across the moving image of itself.
From stillness, the sound of metallic droplets builds, seamlessly changes to the resonance of an eerie sucking as the audio reverses, decreasing back to stillness in a state of infinite looping.
Hidden Interiors (2015)
resin
steel
muslin
wood
magnets
MP4 audio visual file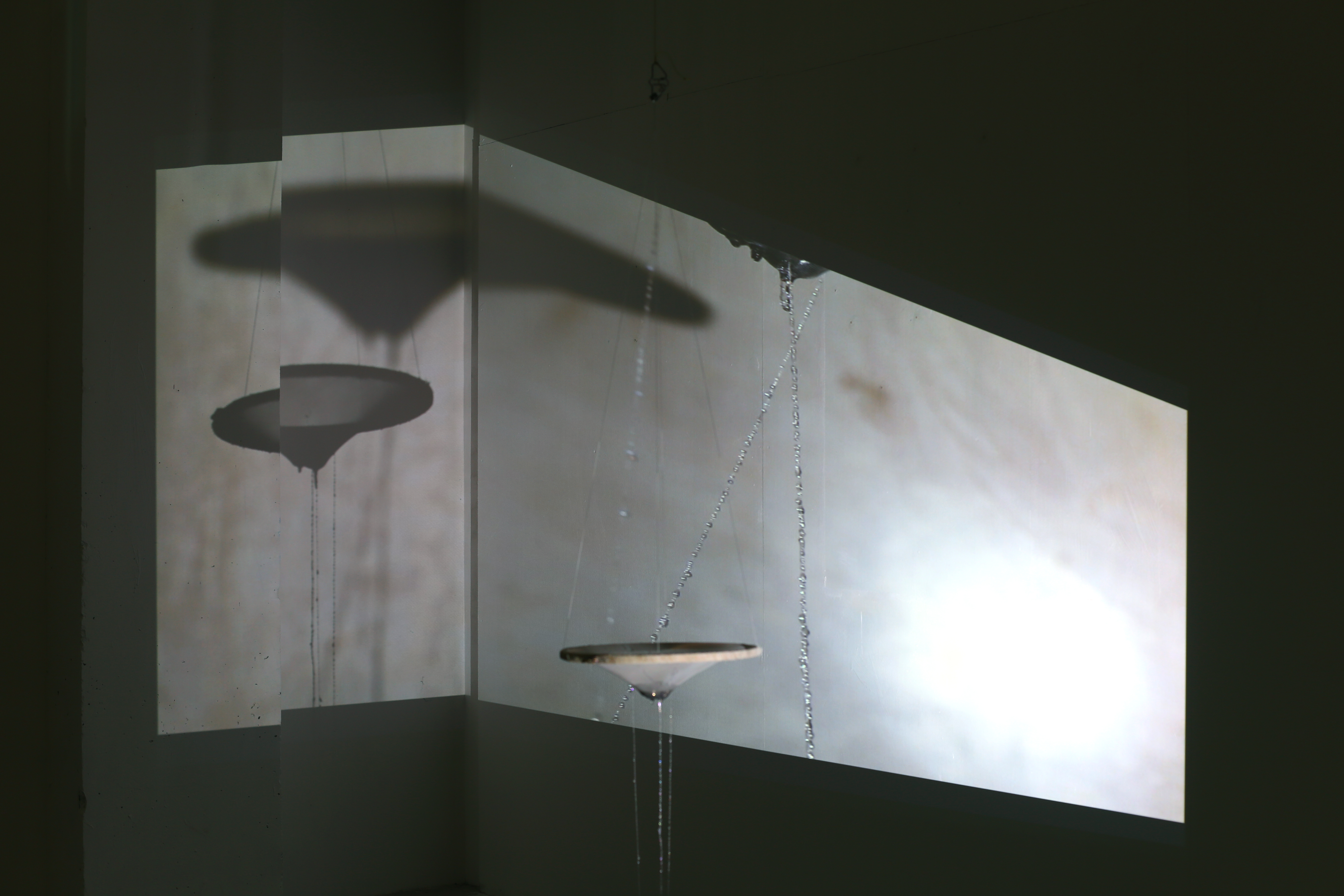 Hidden Interiors - detail